The Bloomberg report on Saudi bond purchases kept secret for forty years is frustrating for several reasons.
First, of course, from my perspective, is the lack of context for just how bad it would be if the Saudis followed through on their threat to start selling off the $750 billion in Treasuries they have now (because we might declassify 9/11 investigation pages on the Saudi role therein). Obviously, if somebody started dumping them the price would likely go down, but by how much, and how bad on our ability to sell more would that necessarily be?
Secondly, however, is the lack of retrospective on a situation where, not only did our continued dependency on oil give the oil states the ability to form OPEC in the first place, handing them an economic weapon of immense proportions, but that there was so little consideration on what the further consequences would be in giving a powerful oil state the ability to gain even more clout with such immense true debt holdings, and all without there being any chance of effective oversight, ongoing, down the road.
A sane person could be forgiven in thinking that the formation of OPEC would have, in itself, been more than enough incentive to make getting off oil an absolute imperative. But that to double down on surrendering sovereignty to others with secret deals to recycle oil dollars is really something to behold.
One could also be forgiven in wondering, once again, just how much the feedback of oil money into American politics, and all of the players enjoying that feedback, had to do with not giving a damn whether sovereignty was surrendered or not.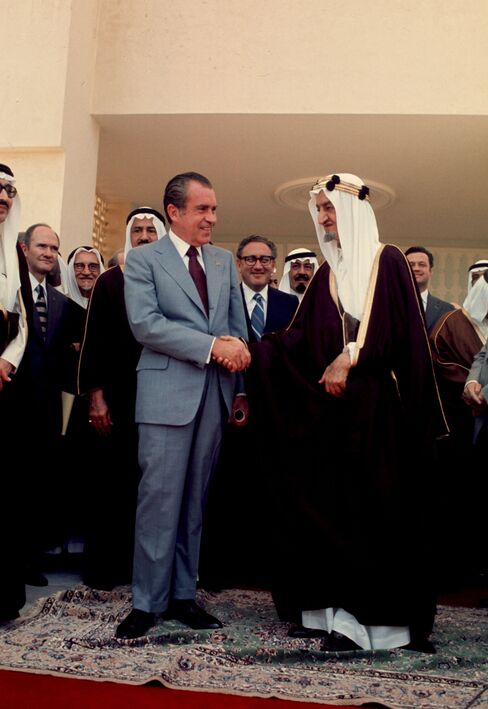 How a legendary bond trader from Salomon Brothers brokered a do-or-die deal that reshaped U.S.-Saudi relations for generations.